Surgery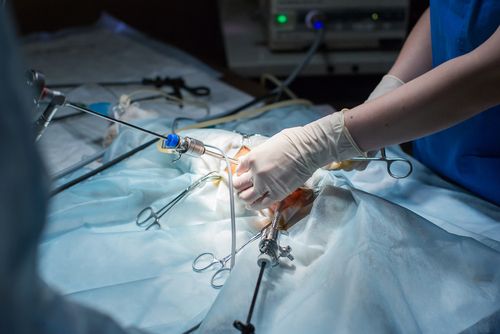 Here at Binford Pet Wellness Clinic, we are proud to be able to give Indianapolis, Indiana and our surrounding communities the best veterinary care that we can offer!
We are very proud of our high surgical standards that we place on our veterinary surgeons. They are expected to stay on top of the veterinary field, especially when it comes to the newest surgical procedures.
Surgery is very stressful so we made it our goal to lessen your stress throughout the whole procedure. We will do everything that we can for you and your pet to make the procedure as seamless as possible. We are here to answer any questions before, during, and after. You will go into the procedure prepared because good communication is key!
One of the biggest goals at Binford Pet Wellness Clinic is to make surgery as easy on you and your pet as possible. We are here for you! We don't want you to have to worry about your pet at all throughout the whole process. That is our job! If you have any questions, comments, or concerns, please don't hesitate to contact us today.